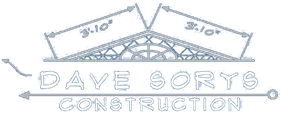 2317 N 154th St. Omaha, NE
OPEN TO THE PUBLIC SATURDAY AND SUNDAY – NOON TO 5 PM
About the Contractor:
Dave Sorys first started working in the construction business in high school where he worked for Millard Lumber. As he expanded his knowledge in working with other contractors, Dave became interested in becoming more "hands-on" as opposed to working for a supplier. Dave was picked up by a framing company and within a couple of years, he had developed the knowledge necessary to start his own framing crew, which eventually developed into a full custom home and remodeling business. With experience in both residential and commercial construction, there is no aspect of construction that Dave is not familiar with. He has worked with some of the greatest (and even some of the not-so-greatest) subcontractors in his time, so he knows who will offer the quality craftsmanship that he expects each and every time.
PRO of NE-IA Professionals featured in this project:
Builders Supply Co., Inc.
Johnson Hardware, Co.
Millard Lumber, Inc.
Pella Windows & Doors of Omaha and Lincoln
Sellhorst Security & Sound
The Home Depot
Natural Gas Rebates
More efficient. More savings.
More money in your pocket.
Now, Metropolitan Utilities District gives you more reasons to choose natural gas appliances and equipment - rebates. Available to residential customers and multi-family housing developers, these rebates are also easy to redeem.
Just click on the title of each rebate below to download the form. Complete and return the M.U.D. rebate form, along with your receipt or proof of purchase. See each form for details.